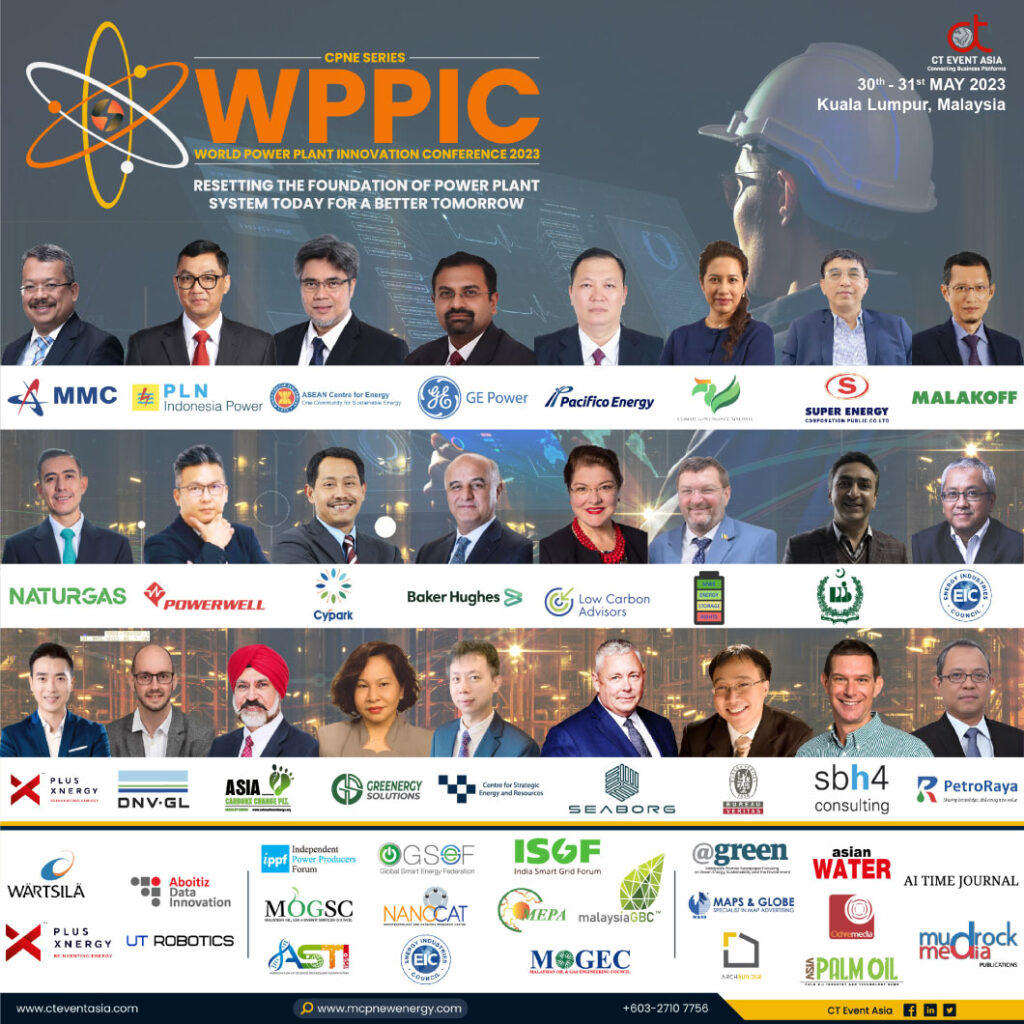 We are thrilled to announce that we are one of the leading supporting partners for the CPNE Series: World Power Plant Innovation Conference 2023 🌱
Resetting the Foundation of Power Plant System Today for A Better Tomorrow
Date: 30 – 31 May 2023
Venue: Royale Chulan Hotel Kuala Lumpur
Join us for the largest and most exclusive networking event for power producers, utilities, EPCs, consultants, OEMs, electricity generators, energy solution providers and large-scale energy consumers.
As large centralized power generation business models evolve into cleaner and more sustainable energy sources, The CPNE SERIES: World Power Plant Innovation Conference 2023 brings together energy experts from around the world to explore emerging approaches in this sector.
The purpose of this conference is to provide attendees with actionable knowledge into how Power companies can transition operations and maintenance from traditional to digitally enabled. For two days, our experts will dive deep into how Tech-enabled transformation combines new technologies with traditional improvement to provide large value across four key areas: Operations; Maintenance; Energy Efficiency; and Health, Safety, Security, and Environment (HSSE). Moreover, they will discuss the latest developments in the energy sector, share best practices, and cutting-edge energy technologies to reduce the environmental impact of energy production.
This is your chance to learn successful digital transformation strategies as well as the most important themes to create value. Register now with HRDF CLAIMABLE
REGISTRATION LINK: https://lnkd.in/dQRpiUrC

OFFICIAL WEBSITE: https://lnkd.in/eV6pzdNA
For further inquiries, please reach out to Amina at +601161888699 or amina@cteventasia.com