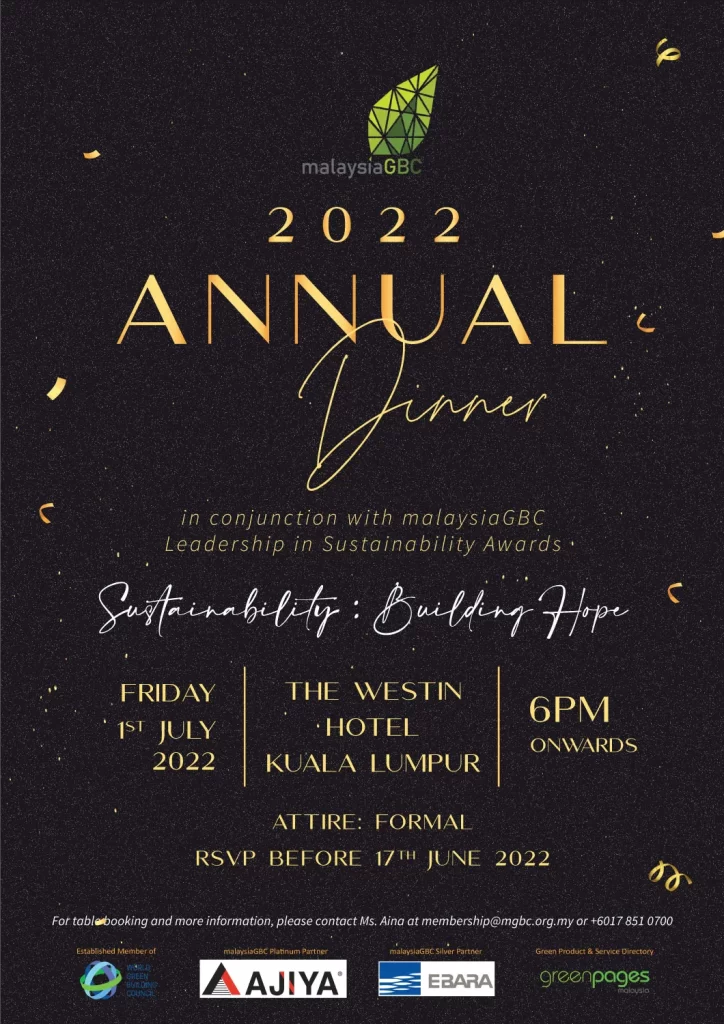 Greetings from Malaysia Green Building Council (malaysiaGBC)!
As part of malaysiaGBC's continuous initiatives to promote green buildings and sustainability, we are delighted to announce our grand – Annual Dinner in Conjunction with malaysiaGBC Leadership in Sustainability Awards 2022 at The Westin Hotel, Kuala Lumpur on 1st July 2022, Friday from 6:00PM onwards.
We will be announcing the winners of malaysiaGBC Leadership in Sustainability Awards and showcase the achievement of the business, project, and leadership in a sustainable built environment in Malaysia between 2020-2022.
It is with pleasure that we invite you and your organisation to support us as one of our sponsors by purchasing a table. Download the flyer and form here:
For more information, please contact Ms. Aina at +6017 851 0700 or membership@mgbc.org.my.