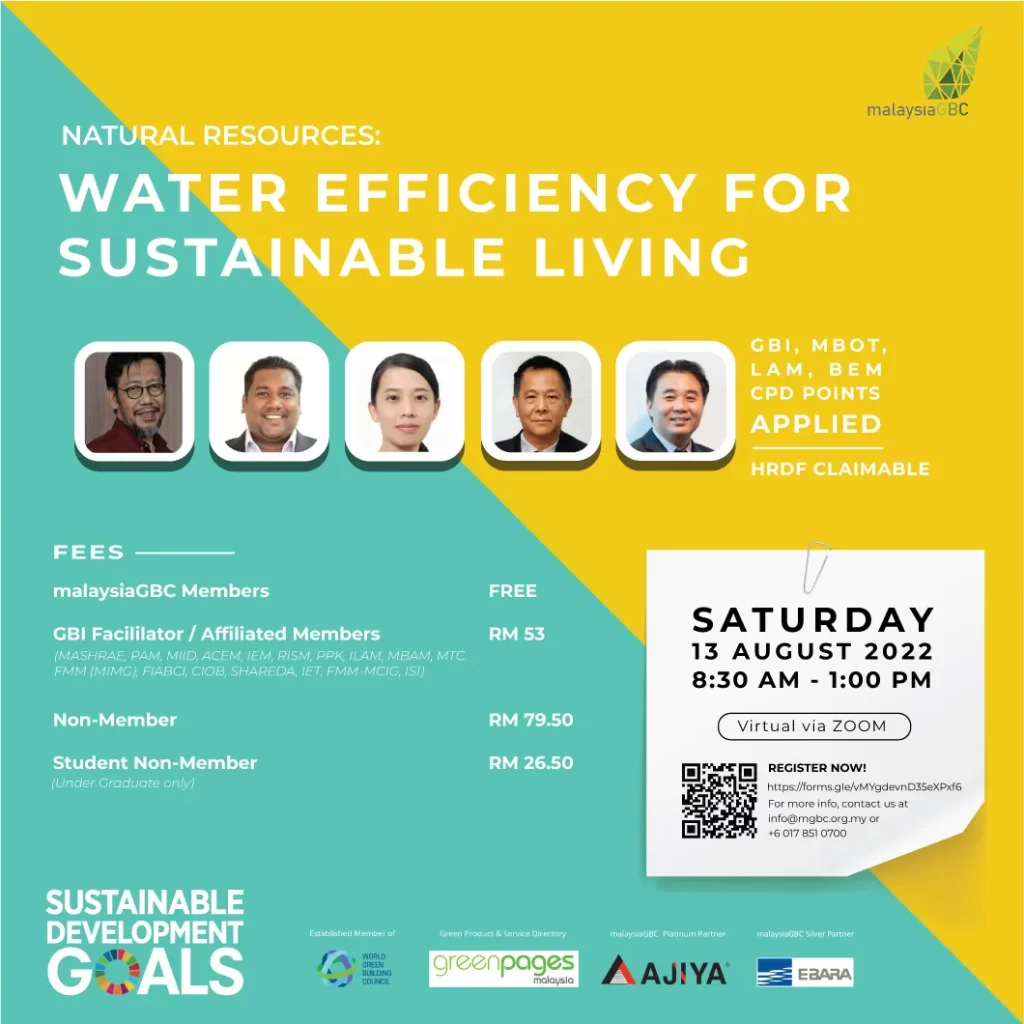 NATURAL RESOURCES: WATER EFFICIENCY FOR SUSTAINABLE LIVING
Date : 13 August 2022 (Saturday)
Time : 8:30 am – 1:00 pm
Platform : Virtual via Zoom
*Building Professionals, Building Owners & Developers, Facility Managers, Green Building Index Facilitators, and Architects are invited to attend.

REGISTER NOW!
Please complete the online registration form via this link https://forms.gle/vMYgdevnD35eXPxf6.
Kindly email us the transaction slip as proof of payment.
The webinar link with password will be emailed to you A DAY BEFORE the webinar.
For further enquiries, please email to Ms. Asma at cpd@mgbc.org.my.