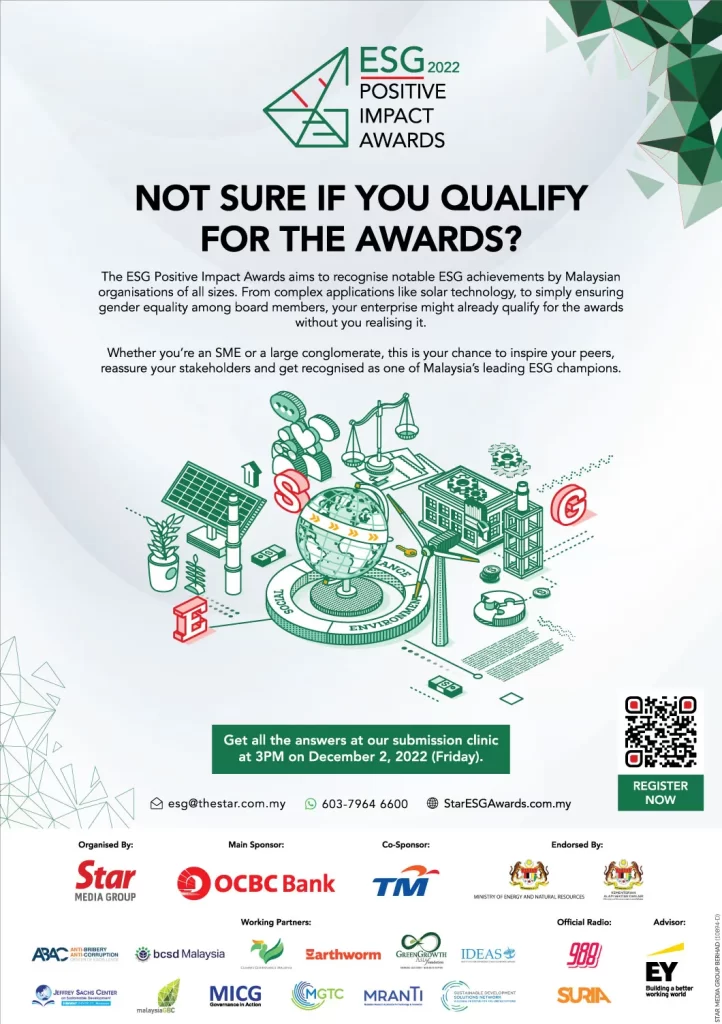 Star Media Group is excited to announce that submission is now open for the ESG Positive Impact Awards 2022!
The ESG Positive Impact Awards is an opportunity for your company to motivate its peers, reassure consumers and investors,
and be recognized as one of Malaysia's leading organizations championing ESG.
Together, let's drive lasting change and positive impact for a sustainable tomorrow. Submit your application now.
Find out more about the ESG Positive Impact Awards at https://staresgawards.com.my/